Physiotherapy
The Lodge Clinic Physiotherapists
Michelle Pennell BSc (hons) Physiotherapy, SRP, MCSP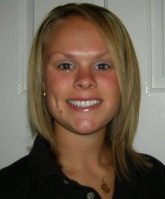 Early and correct diagnosis and treatment, of any musculoskeletal injury, will help to minimise damage and achieve the best results.
We provide injury management for people wanting fast, effective help to return to their full activities. We are committed to delivering the best care in the diagnosis and treatment of musculoskeletal pain based on current best practice, to ensure that every patient receives the highest level of care.
You will be treated by a fully qualified member of the Chartered Society of Physiotherapy with experience and expertise in the assessment and treatment of sports injuries, whiplash, work related injuries, cervical headaches, back and neck pain, groin pain and all orthopaedic problems.
A combination of electrotherapy, sports massage, acupuncture, manual therapy, personalised exercise prescription and education and support will be utilised to provide a solution to your problems. What do Physiotherapists treat?
Spine
Sciatica
Whiplash injuries
Ankles and Feet
Sprained Ankles
Plantar Fasciitis
Achilles Tendon
Knee
Medial & lateral ligament sprains
Anterior knee pain
Patella (Knee cap) tracking problems
ITB syndrome
Groin
Shoulder
Dislocations
Impingement syndromes
Tendonitis; Overuse injuries
Elbow
Note: This list is not exhaustive so please contact us for advice if you are not sure if your particular problem may be helped by a visit to one our trained Practitioners. Consultation
Initial consultations last for 45 minutes - £36.
FAQ's
Here is a list of common questions asked: If your question is not answered, or if you seek further information about our service please do not hesitate to contact us.
Who benefits from Physiotherapy?
Anyone can benefit from treatment to relieve pain and improve movement, allowing the body to function more efficiently. Physiotherapy also helps to restore normal posture and alignment to prevent recurrence and achieving a speedy recovery.
What Conditions can be treated?
Physiotherapists can treat almost all conditions which have one of the following symptoms; pain, stiffness, weakness, loss of movement.
What can I expect when I receive treatment?
Through the process of a thorough assessment, we aim to provide each patient with a diagnosis of their condition; an individual personalised treatment plan with time phases; and likely prognosis. We discuss every stage with you. The treatments effects will be monitored and adjusted if necessary, to ensure that agreed and realistic outcomes can be achieved.
How many treatments will I need?
We do not have a set number of treatments for any condition, as every patient is an individual. At the end of your first consultation, the Physiotherapist will discuss the anticipated number of treatment sessions required. However you will be reassessed on each visit.
Will I be expected to do anything in between treatments?
Yes, we work in partnership with you to ensure your recovery is optimal. You will be given advice and exercises to do between the treatment sessions, in aid to speed up the recovery process. What you do between the treatment sessions, is just as important as the treatment from the physiotherapist, in order to gain the most out of the physiotherapy sessions.
What is Electrotherapy?
Electrotherapy includes Ultrasound, Interferential therapy and Transcutaneous Electrical Nerve Stimulation (TENS). These modalities can help to promote the healing process and help to relieve pain.
Should I stop my sports activity if I have suffered an injury?
The Physiotherapists will give you all the advice you need, as to when you need to rest, work etc.
Do I have to be referred by a doctor?
No, anyone can refer themselves for treatment.
What should I wear?
Dress comfortably in loose fitting clothes. The Physiotherapist will need to see the affected body part, for the lower limbs bring shorts, for back problems the therapist will require you to remove your top.
Should I have medical notes and X-rays at hand?
Any relevant information you have about your condition will help the Physiotherapist make an informed assessment.
Is my Physiotherapist fully qualified?
All Chartered Physiotherapists have undergone the required training and passed the necessary exams to enable them to practice. They will have the letters MCSP and HPC after their names showing that they are also registered. Also you can type the name of the physiotherapist that will be treating you, on the HPC website to check for their registration.
Call 01270 625465 for advice or to make an appointment!
www.hpc-uk.org